After nearly one year cherishing the ideas, on September 4, Kim Long ward (Hue city) officially launched the Advisory Board and Legal Aid Club on Children's Rights at the locality.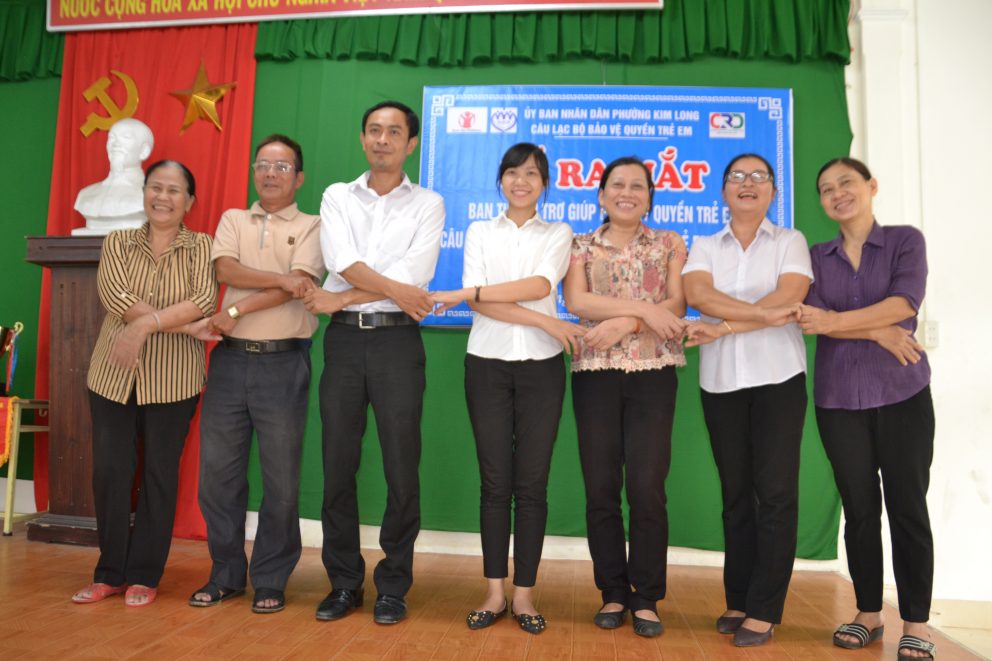 Launching the Children's Rights Advisory Board
The Chairman of Kim Long ward People's Committee announced the establishment of a legal aid advisory board and a legal aid club on Children's Rights for neighborhood groups of 3, 4 and 5. The participation of these groups is voluntarily with the aim of detecting and preventing violations of children's rights in the locality. Their operation has contributed to raising awareness, practice and efficiency in implementing children's rights in the ward in general, and with a focus on children in the residential areas with clubs in particular.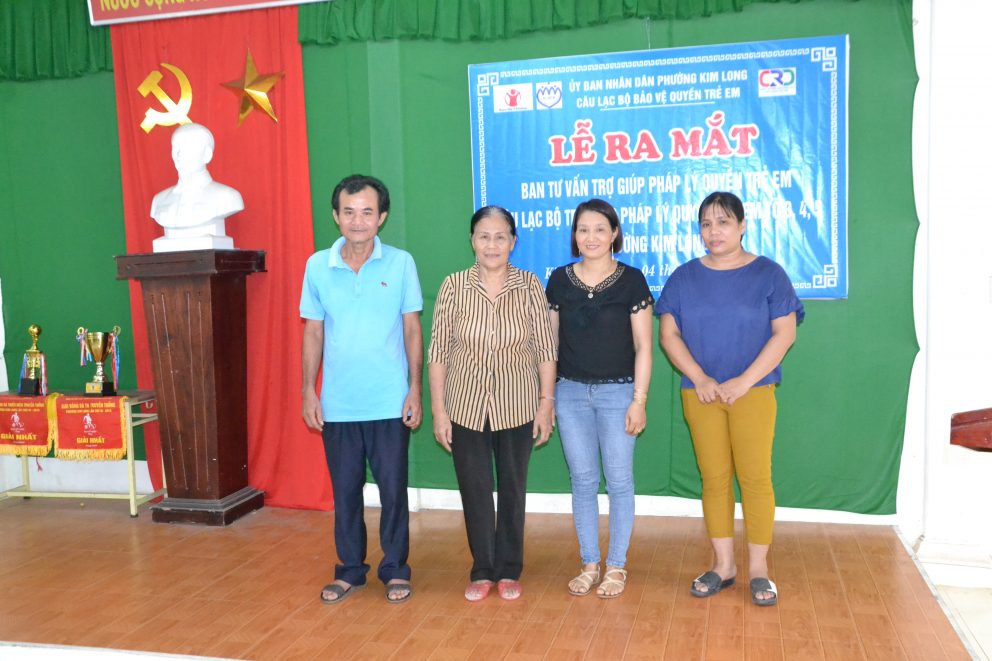 Club Executive Board in the neighborhood groups
The ceremony approved the regulations and rules, and introduced members of the Advisory Board, the Club's Executive Board of the neighborhood groups with the witness of representatives of the local authorities, Hue city Office of Labor, Invalids and Social Affairs and families with children.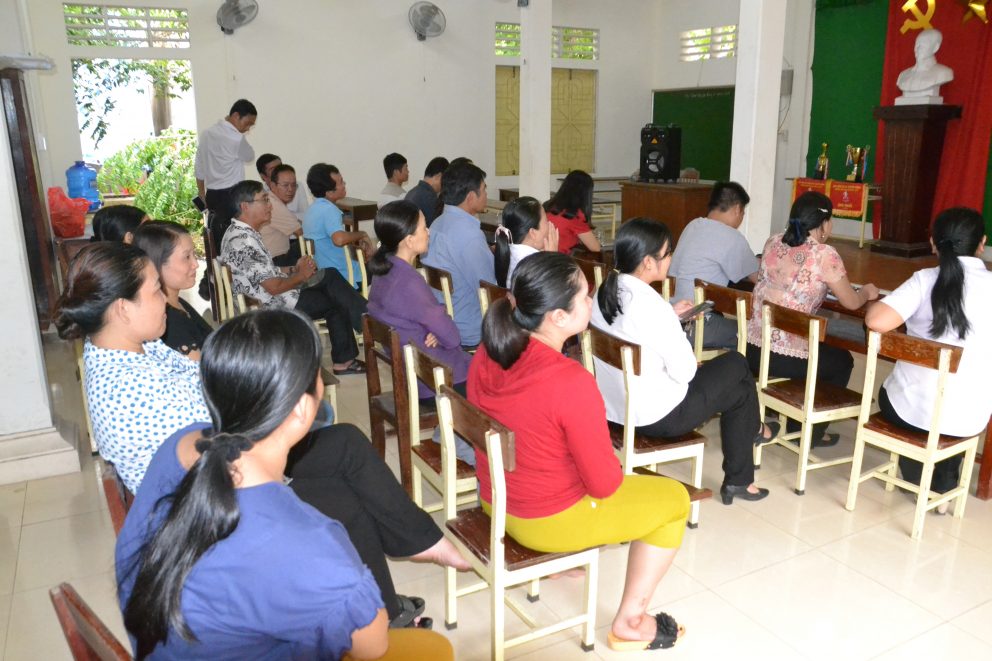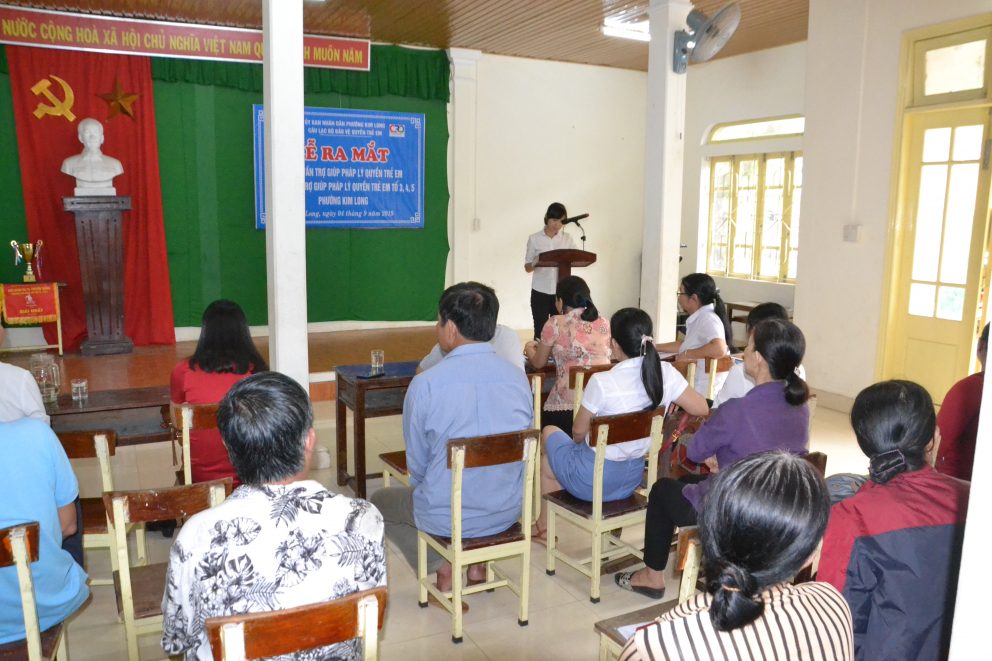 People participating in the ceremony
On the first day of the launching ceremony, the Advisory Board and the Club mobilized the volunteering groups with practical experience to share the child abuse prevention.
The opening event for the initiative "Heart, head and hand work together to protect children's rights in Kim Long ward" was promoted by the Center for Rural Development in Central Vietnam (CRD). This activity is under the framework of the project Strengthening the capacity of civil society organizations on child rights governance coordinated by the CRD with the collaboration of Thua Thien Hue Association for Protection of Child's Rights.
Bảo Hòa