As reported before (on 17/02/2014), until now (23/02/2014), the first session of training course on animal health for staffs of hamlets and communes has finished. With the engrossed learning spirit of trainees, coupled with the dedicated teaching spirit of lecturers from Hue University of Agriculture and Forestry, the training has achieved many good results.
With the aim of enhancing the capacity of the veterinary system from village level to communal level, the training was equipped basic knowledge and skills in animal health for veterinary staffs in localities. Evaluation results showed that over 85% of participants got basic knowledge and awareness in animal health.
Some common diseases in livestock such as foot and mouth disease, liver fluke, hemorrhagic septicemia…  that trainees known how to use the treatment method. In addition, some operations, such as pasteurizing tools, measuring body temperature in cattle, casting cattle, suture ligation techniques, castration techniques in cattle… were practiced after each lesson. This helped the trainees improve their skills and confidence to perform operations on cattle.
Recorded at last lesson, Mr. Vuong Dinh Lam – chief veterinary station of Dong Dinh hamlet said: "… this training course is useful for those who does veterinary work like us. Thank teachers because of imparting knowledge and teaching dedicatedly in the last time. We will practice and train to improve our skills… ". Shared with us, all trainees wanted to have a continuation course in the future. Despite the short time and limited travel cost, this was probably the first veterinary training in hamlets and communes was organized thoroughly and attracted strong participation of the trainees. "We hope that with the industrious learning spirit of trainees, and through the knowledge they have learned and practiced,  they will apply them well in their localities…", lecturer Nguyen Thi Thanh said.
Some pictures recorded at the session: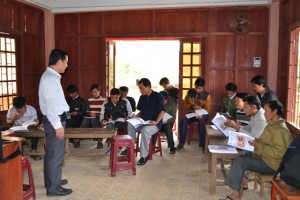 Picture 1: Trainees were guided to recognize some diseases through documents by trainers.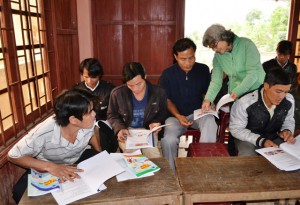 Picture 2: Trainers guided the trainees.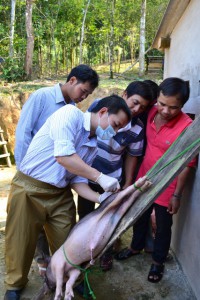 Picture 3: Trainers guided the trainees how to choose the operating positions in a pig.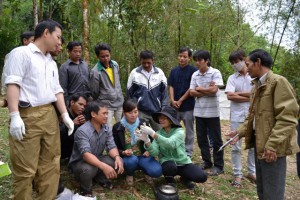 Picture 5: Trainers guided how to take medicines in the syringes.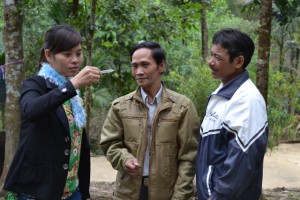 Picture 6: Trainers guided the trainees how to cast cattle.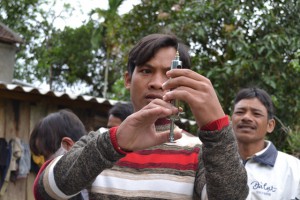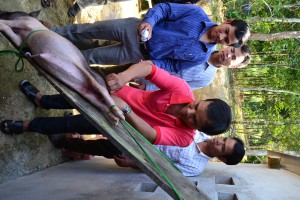 Picture 9: Trainees were guided to inject for cattle by the trainers.