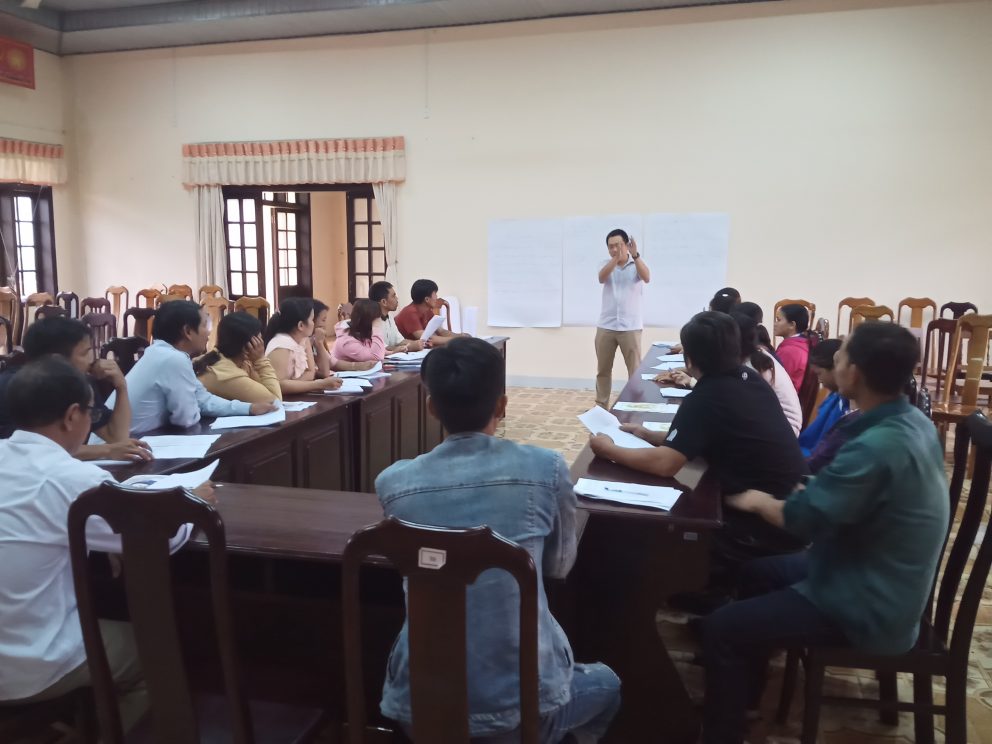 In October, the Center for Rural Development in Central Vietnam (CRD), University of Agriculture and Forestry, Hue University organized 8 training courses on local value chain development for poor farmers in communes of Cà Dy, Tà Bhing, Tà Pơơ and Thạnh Mỹ town, Nam Giang district, Quảng Nam province.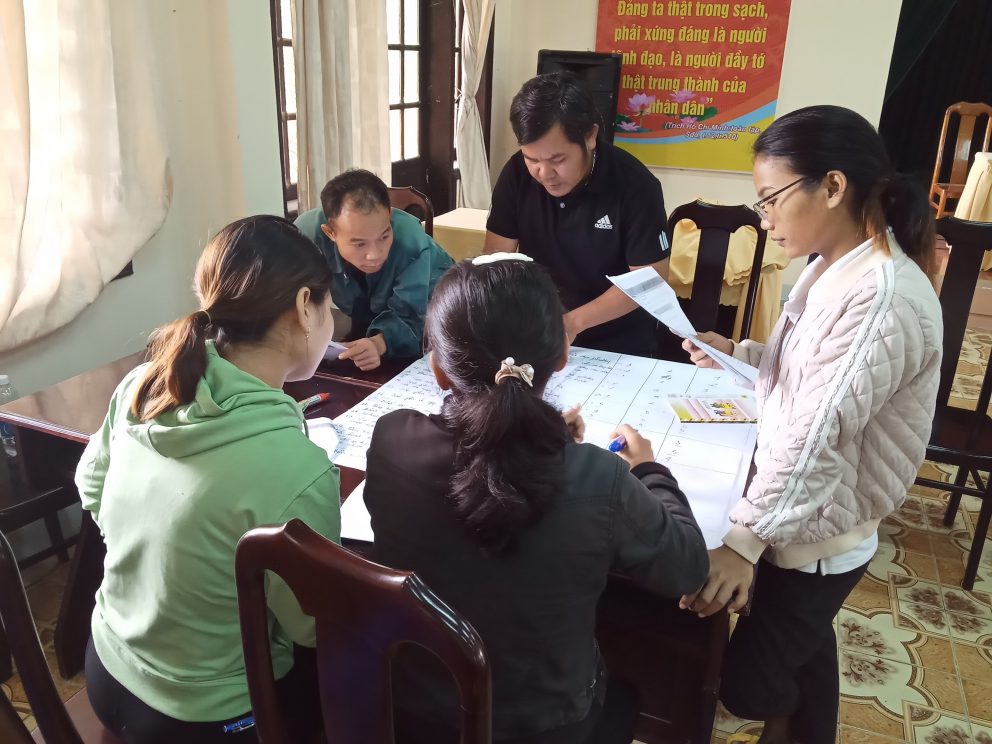 There were about 200 beneficiaries including local staff and core farmers of 21 breeding groups in communes of Cà Dy, Tà Bhing, Tà Pơơ and Thạnh Mỹ town participating in the training courses.
In the courses, reporters, technical consultants and CRD staff provided knowledge and practical skills training on value chain development of local products such as: overview of gender integrated value chain analyses; value chain analysis steps; writing report of value chain analysis, etc. The project expects to organize 2 more training courses in Chà Val commune in early November. This activity has been implemented after conducting the ToT on value chain development.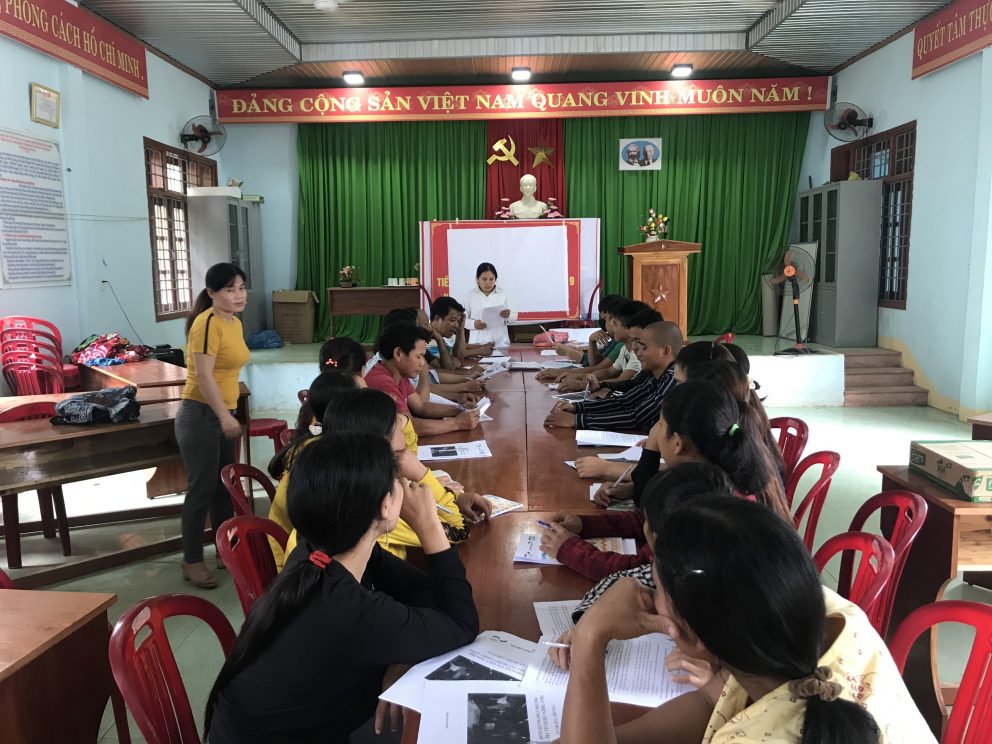 The training courses have been organized within the framework of the project "Associated agriculture for long-term income stabilization of ethnic minorities and equal integration in community development in Vietnam"  funded by The Federal Ministry for Economic Cooperation and Development (BMZ) and World Vision Deutschland (WVD).
B.H