On November 27, a New Rice Festival – also known as Aza New Year of Co Tu people was held at Mu Nu Ta Ra village in Huong Nguyen commune.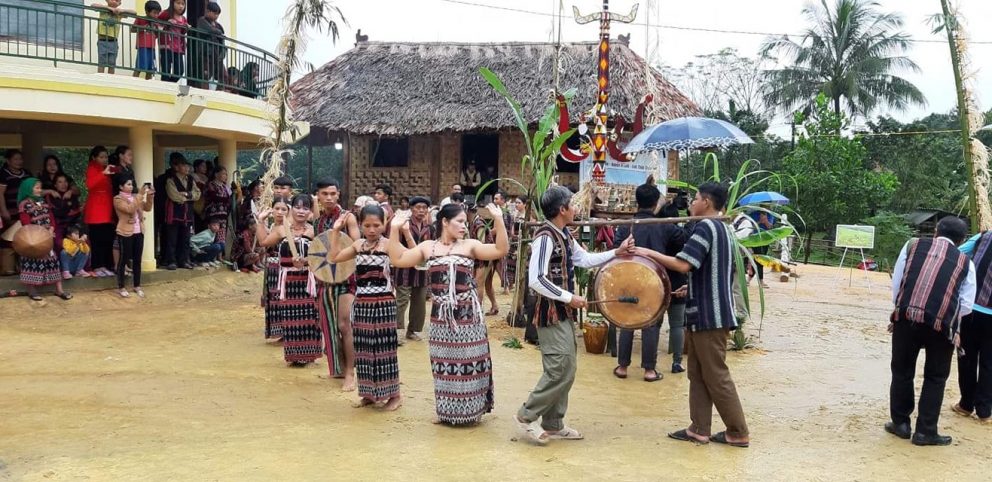 This is a cultural activity of the Co Tu people restored for the first time in Giong Village in 2018 and Mu Nu Ta Ra Village continues to be promoted through the project Strengthening Capacity on Forest Resources and Biodiversity Conservation in Association with Sustainable Livelihood Development for ethnic minorities living near the Sao La Nature Reserve implemented by A Luoi District's Union. The activity was advised by a media specialist from the Center for Rural Development in Central (CRD), Hue University of Agriculture and Forestry and sponsored by the GEF Small Grants Programme of the United Nations Development Program in Vietnam (SGP GEF – UNDP).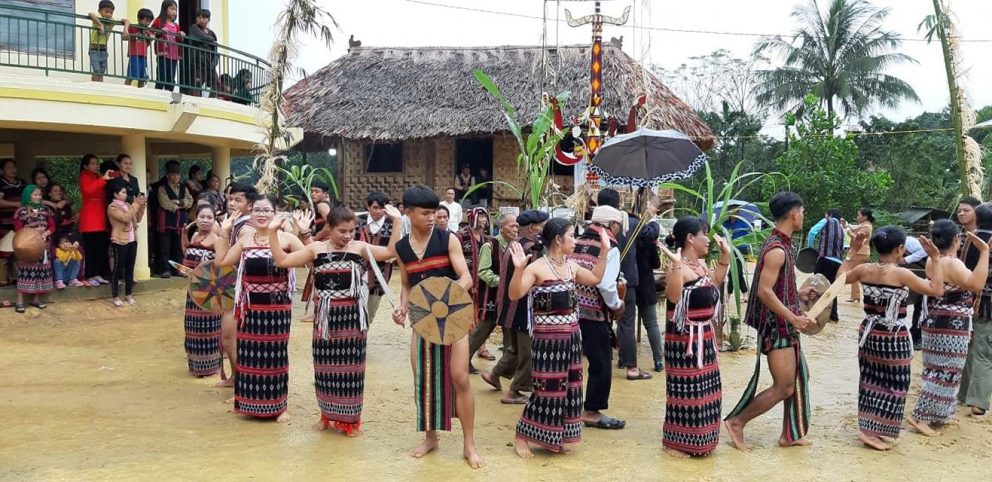 The Festival was expressed in accordance with the national cultural identity, and the right etiquette and customs which are in danger of falling into oblivion.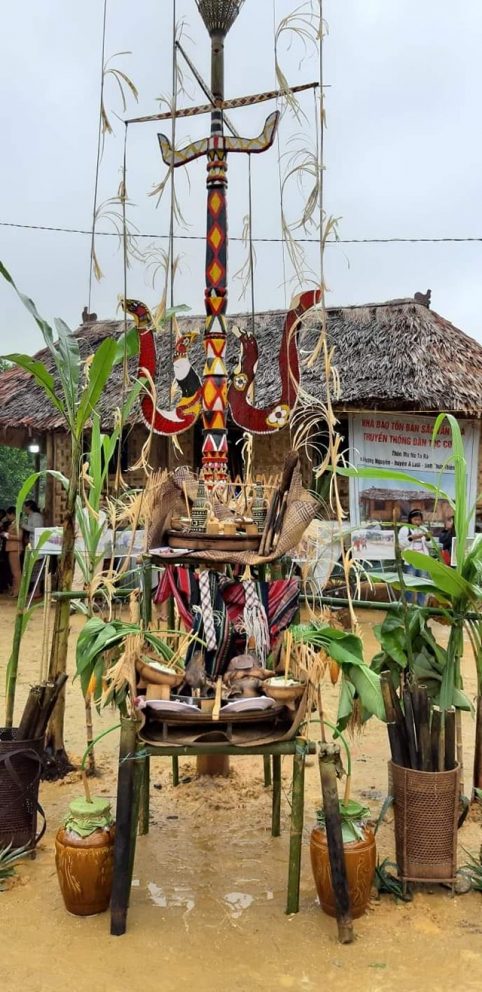 Not only restoring the indigenous culture with the meaning of giving thanks to the Rice Mother, the Mountain God for a good harvest year and praying to a lush green field, but the festival also honored the traditional beauty in production and showed love and appreciation for the nature associated with Huong Nguyen people's lives.
In particular, thanksgiving and hospitality products at this festival are no longer from forest hunting and gathering, but fish, pigs, cows and chickens, etc. and specialties from Ra Du rice farming livelihood development model on soil planting Acacia and Melaleuca. From the activity, awareness of the local people on protection of forest resources and preservation of national cultural identity has been improved.
The festival consisted of the following main parts: thanksgiving to the Rice God, the Mountain God and the Rice Mother, folklore dances e.g., Tan tung da da and clearing up fields, etc. in the sound of gongs, drums and guitar etc. At the same time, there were extremely exciting dancing games for people, wickerwork performance and especially re-enactment of pounding rice, showing a year of favorable conditions of wind and rain.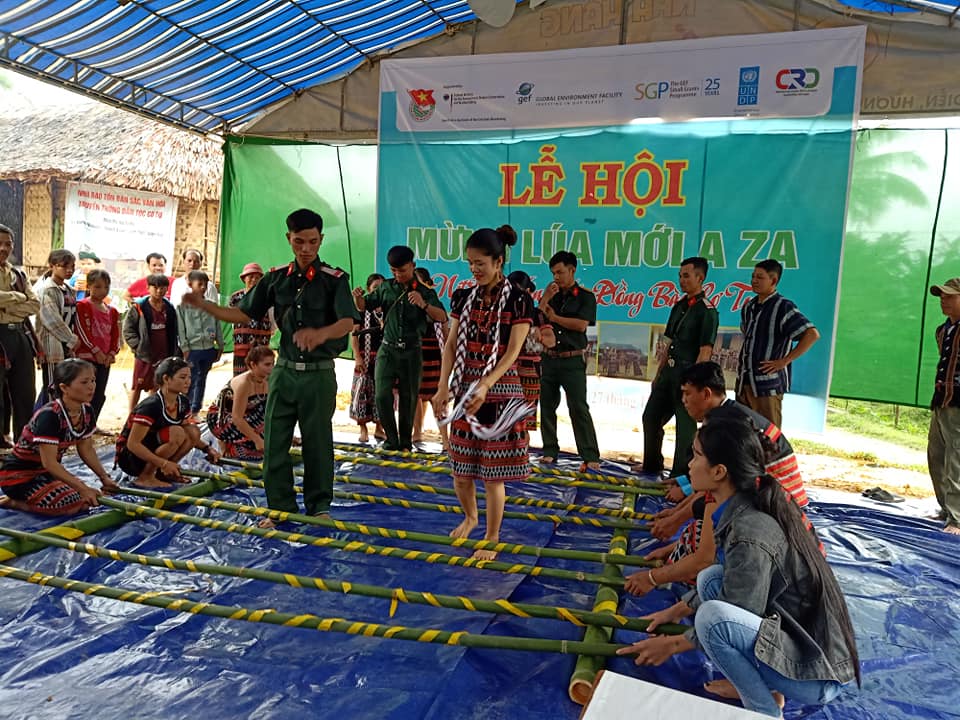 It is known that the rice celebration was only maintained for each household in the village with conditions but the way of doing it was much different from the original. The Mu Nu Ta Ra people and the village elders have been busy preparing for the festival with such works as preparing the Cay Neu (the erection of a sacred stick of bamboo tree with traditional decorations), bamboo gates, meticulously crafted products, showing knitting crafts in Huong Nguyen and gratitude to the Gods for a good harvest year, wishing for a lucky, healthy and prosperous year.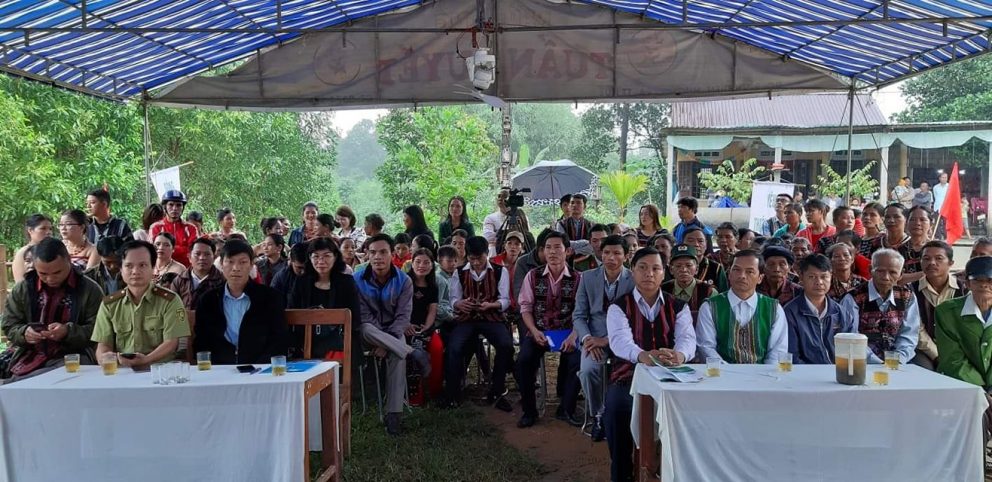 Despite the rainy weather, the joys and smiles radiated a warm October lunar month in the remote mountainous area…