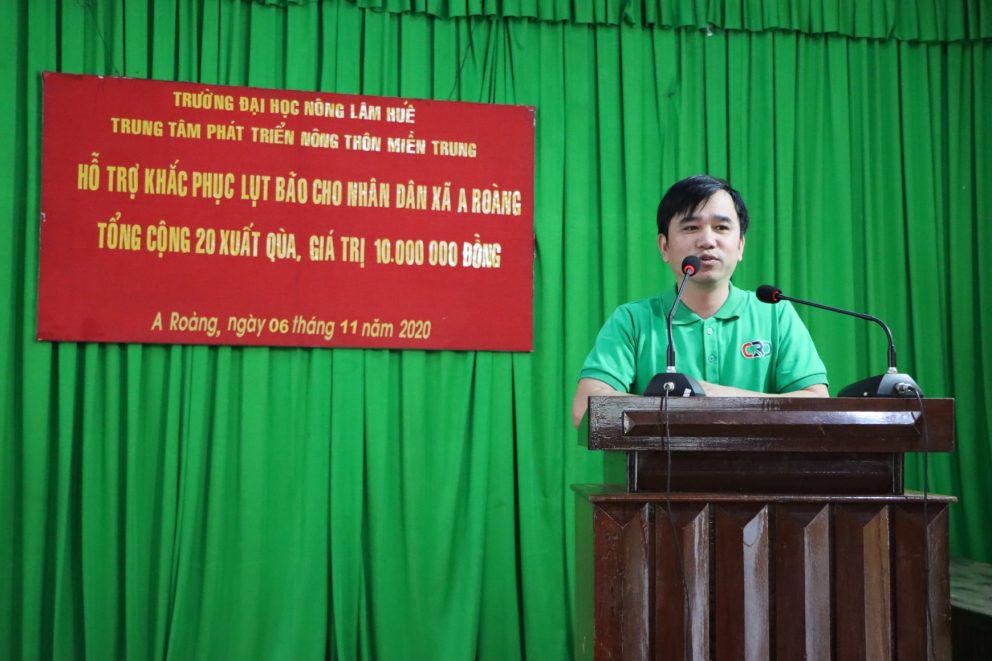 In communes of A Roàng, Thừa Thiên Huế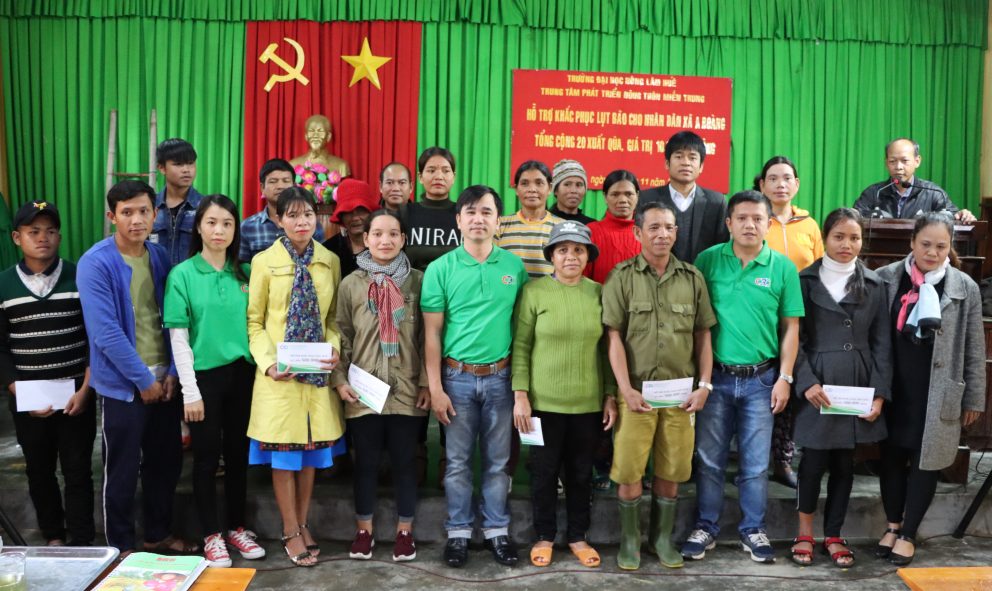 In communes of A Roàng, Thừa Thiên Huế
From the 1st to 8th of November, the Union of the Center for Rural Development in Central Vietnam (CRD), University of Agriculture and Forestry, Hue University visited and delivered 60 gifts to people affected by floods and storms in Thừa Thiên Huế, Quảng Bình and Quảng Trị provinces. 
CRD Union handed over a total donation of 30 million dongs which have been contributed by CRD's leaders and members to 60 selected households in the provinces. Each household received 500 hundred dongs in cash.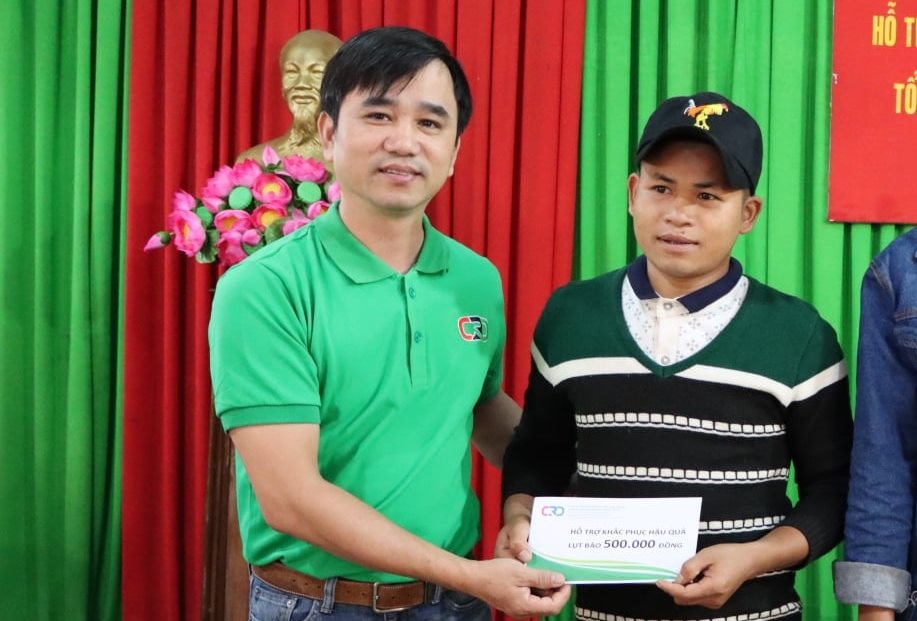 In communes of A Roàng, Thừa Thiên Huế
The local authority helped select households to receive the gifts. These households have been seriously affected by the natural disasters and most of them are the elderly, single women or disabled children in communes of A Roàng (Thừa Thiên Huế), Vĩnh Ninh (Quảng Bình) and Gio Mỹ (Quảng Trị).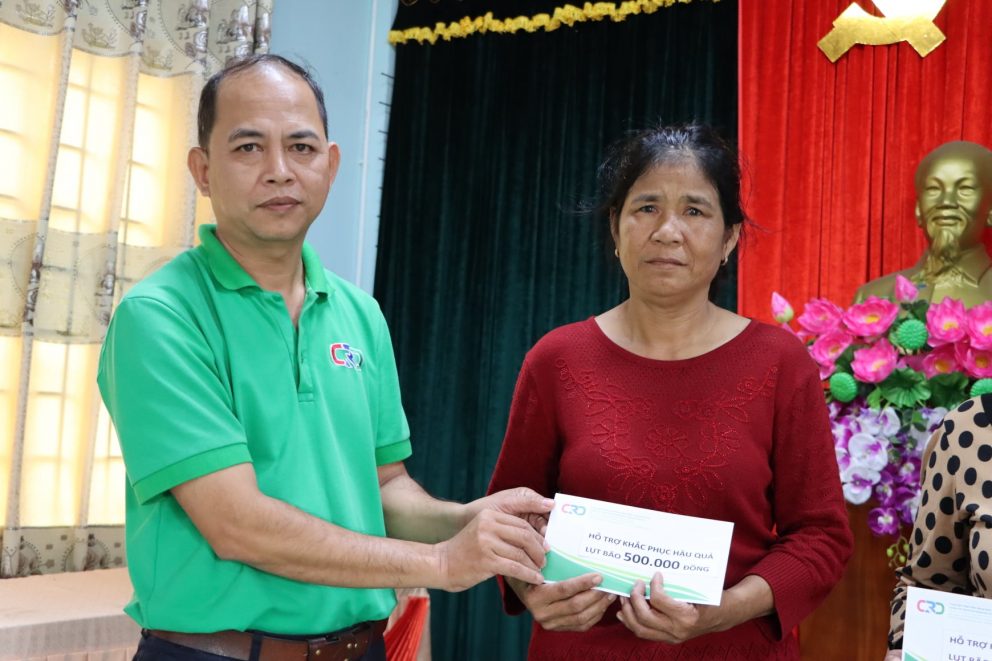 In communes of Gio Mỹ, Quảng Trị
CRD Union collaborated with the People's Committees and the Committees of Vietnamese Fatherland Front of Vĩnh Ninh, A Roàng, Gio Mỹ communes, Women's Union and the Committee of Vietnamese Fatherland Front of A Lưới district to deliver the money to flood- affected people.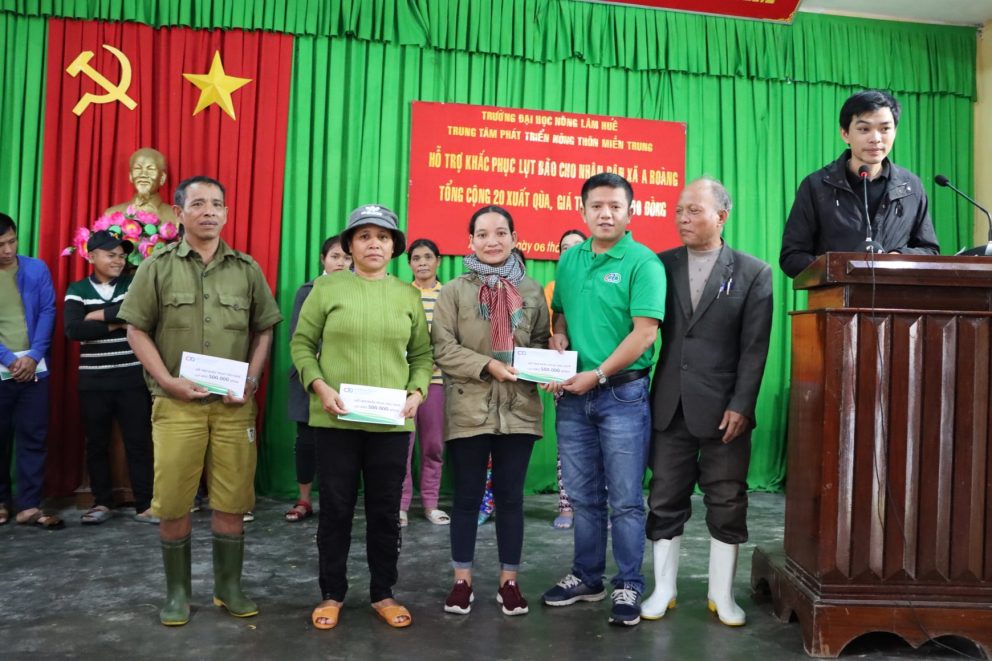 In communes of A Roàng, Thừa Thiên Huế
Ms. Nguyễn Thị Hoa (Vĩnh Ninh commune, Quảng Ninh district, Quảng Bình province), a single woman who has chronic kidney failure, was so touched when she got the money. She said "My house was fully under flood water except for the roof. My old, termites house is still under half of a meter now. I am so grateful for what CRD has done in this hard time'. She still seemed shocked when experiencing such a big flood for the first time in the age of 70.
It is not a large amount of money but the sympathy and compassion of CRD members who have spent a part of their salaries and the operational fund with the hope to help difficult people recover.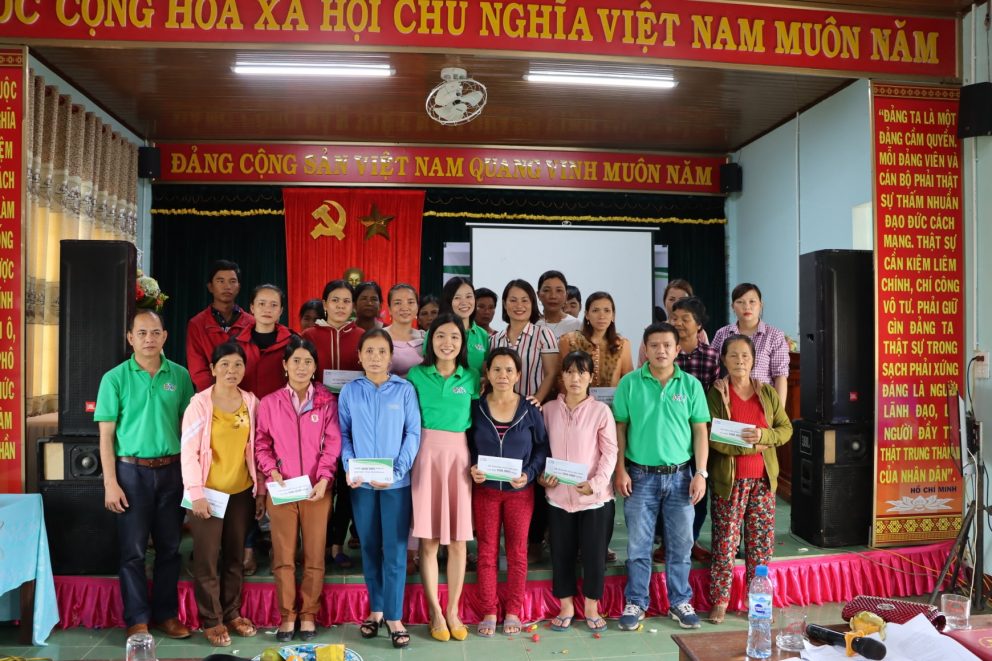 In communes of Gio Mỹ, Quảng Trị
The activity was expected to partly share the hardships of the people, especially the disadvantaged in the regions where CRD has been implementing various projects for years focusing on hunger eradication poverty reduction, rural development, natural resource management and biodiversity conservation, child protection, etc.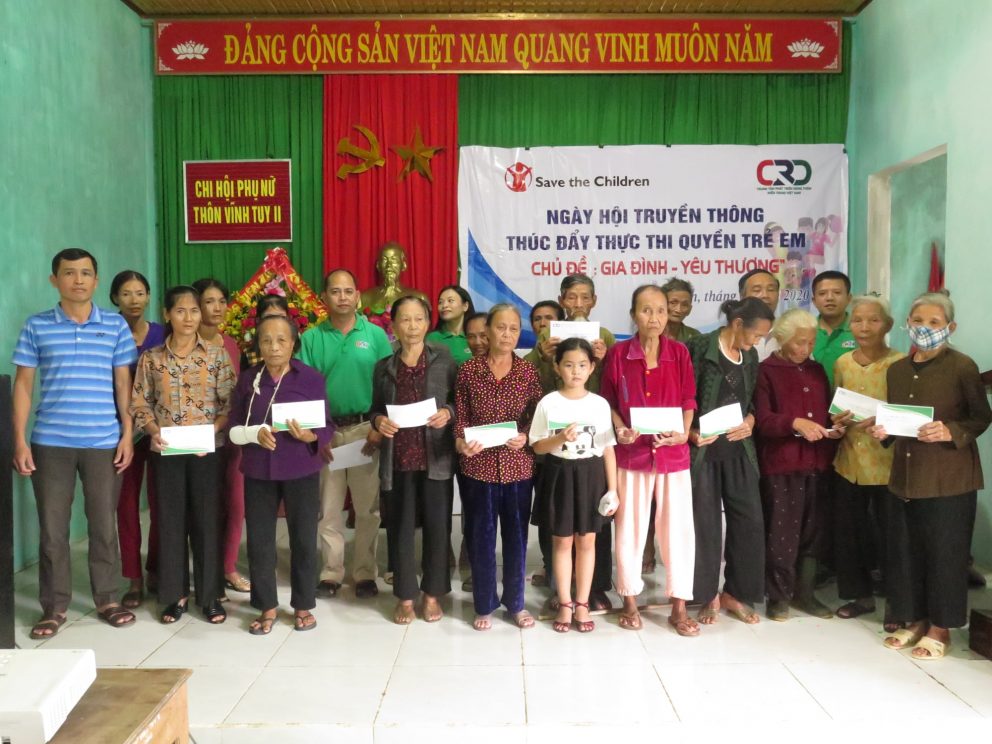 In communes of Vĩnh Ninh, Quảng Bình
Apart from mobilizing contribution from the organization, CRD has also put forward a number of proposal to seek funding sources for relief support and rehabilitation to people affected by natural disasters.