The project "Conservation and Sustainable Use of Forest Biodiversity and Ecosystem Services in Viet Nam" organized two information sharing sessions on the "The implementation of the Voluntary Partnership Agreement on Forest Law Enforcement, Governance and Trade (VPA FLEGT)" on the 17th and 25th of December, 2020.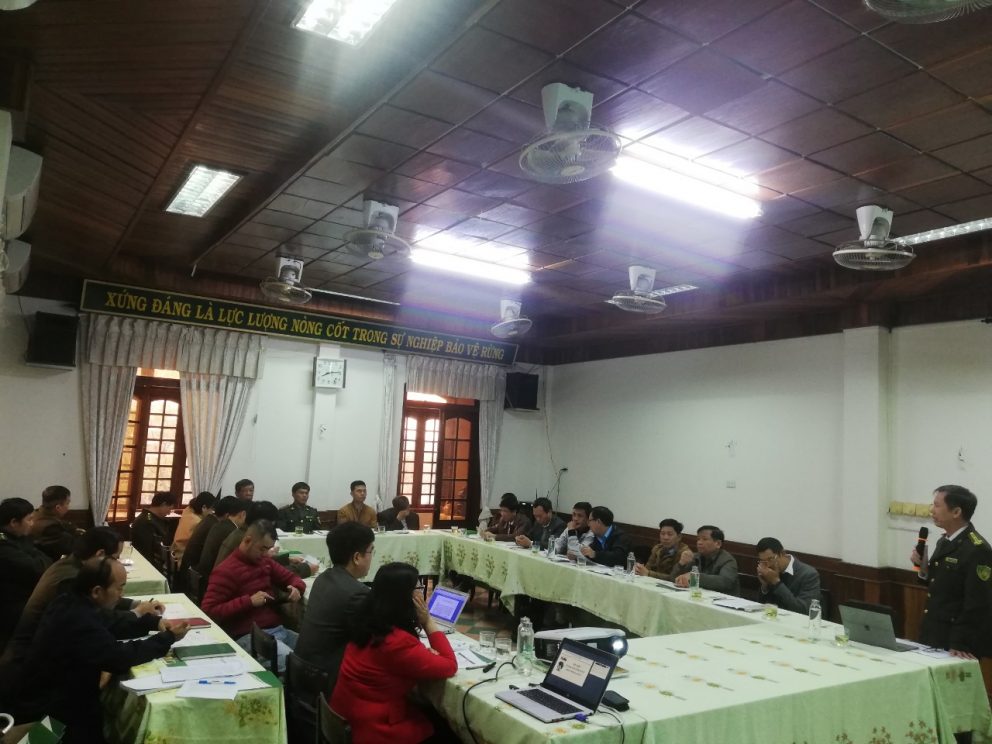 Seminar for state agencies
The activities were funded by the German Development Cooperation (GIZ) and implemented by the Center for Rural Development in Central Vietnam, University of Agriculture and Forestry, Hue University in collaboration of Quang Tri Department of Forest Protection.
The sessions aimed to share and update information about VPA/FLEGT process for organizations and agencies to contribute effectively to the implementation of the agreement. These meaningful activities marked six years since Vietnam and the European Union (EU) kicked off the process of negotiating VPA/FLEGT. The agreement officially took effect on June 1, 2019.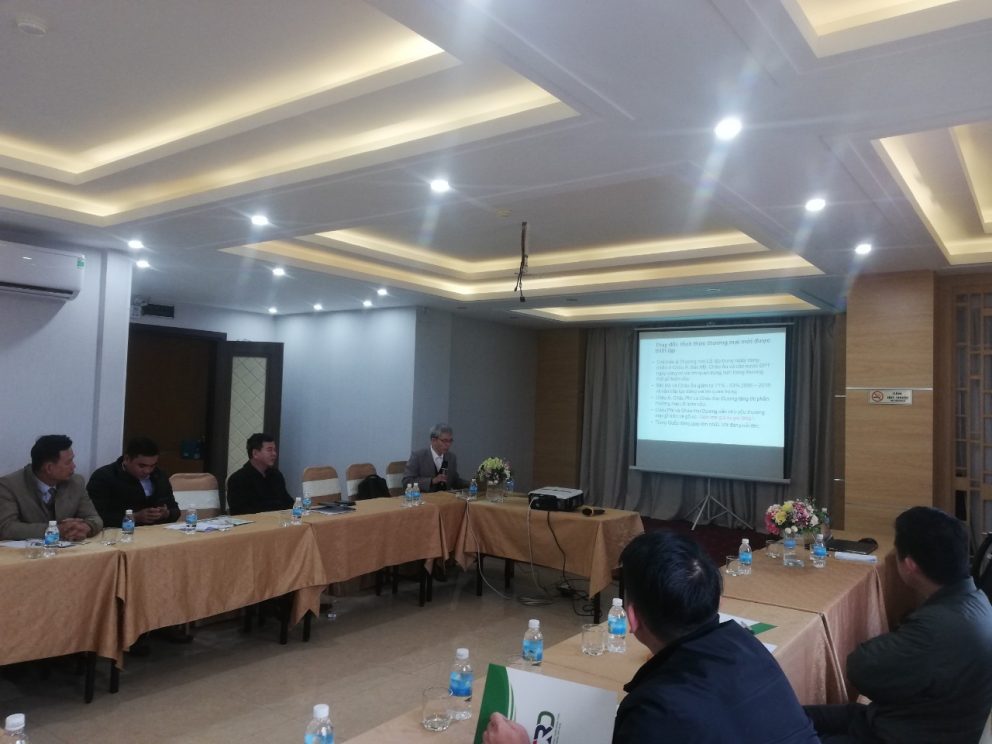 Seminar for local businesses  
About 40 people including leaders and staff who are representatives of provincial agencies, social organizations, household forest growers and timber processing enterprises in Quảng Trị province participated in these two sessions.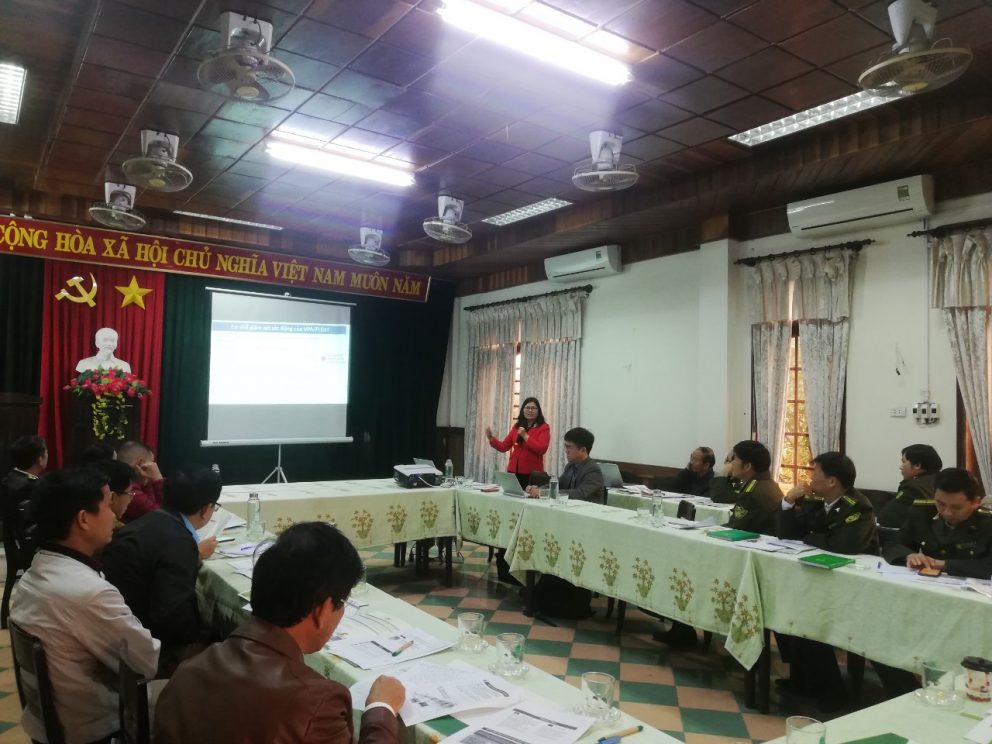 At the sharing sessions, speaker Nguyễn Tường Vân – Deputy Director of Department of Science, Technology and International Cooperation, Vietnam Academy of Science and Technology introduced "The VPA/FLEGT between Vietnam and EU". Ms. Vân provided latest updates on the negotiation and implementation of VPA/FLEGT; monitoring and evaluation of VPA/FLEGT and the roles of social organizations in the VPA/FLEGT implementation, etc. From the above information, Ms. Vân and other participants discussed problems and shared experience in order to strengthen the capacity to contribute effectively to the agreement implementation
Bringing the presentation on "Global timber trade and development of Vietnam timber industry" to the sharing session, Mr. Ngô Sỹ Hoài – Vice President, General Secretary of Vietnam Timber and Forest Product Association (VIFORES) presented challenges for enterprises, business households and individual business households. Also, Mr. Hoài and participants identified the basis of their self-declaration and self-responsibility in implementing the Việt Nam Timber Legality Assurance (VNTLAS) and increasing trade remedies actions to join the legal timber supply chains.
These activities not only provided information on VPA/FLEGT but also confirmed the roles of social organizations in improving knowledge, training, policy criticism and monitoring the implementation of VPA/FLEGT. Besides, the sharing sessions strengthened the connection between social organizations and related local agencies to gradually fulfill the timber legality in accordance with VPA/FLEGT.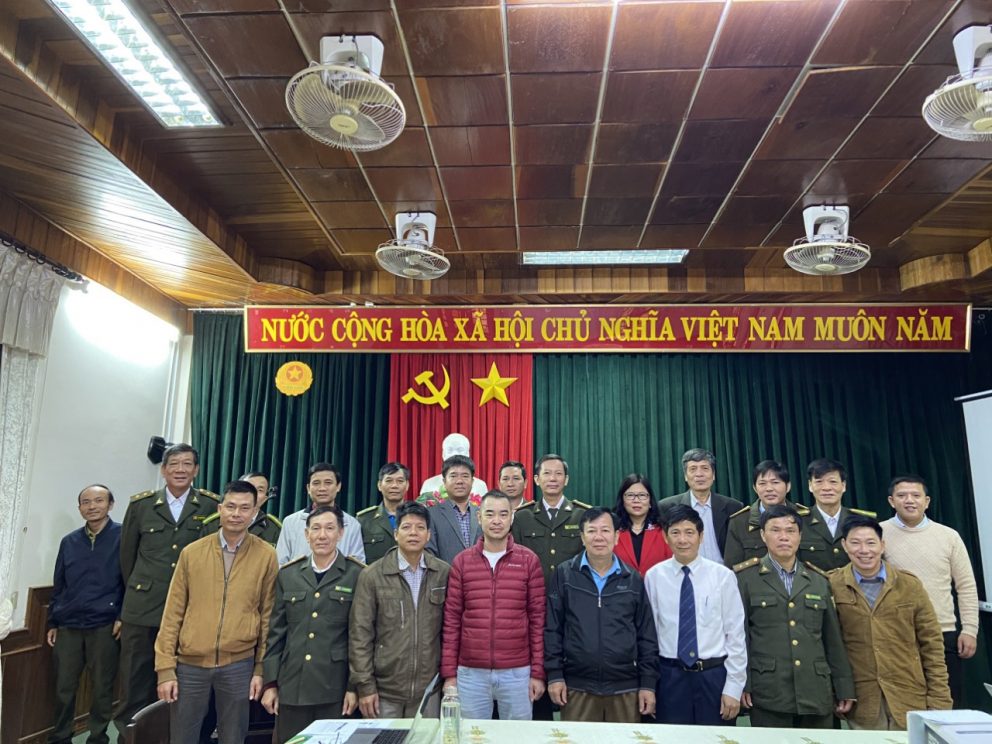 Participants taking photo at the end of the seminar