In August 2023, the Center for Rural Development in Central Vietnam launched the project "Preventing and addressing gender-based violence on the basis of sexual orientation, gender identification and gender expression (SOGIE)" funded by the Embassy of Canada via Canada Fund for Local Initiatives (CFLI).
The project will be implemented in Tam Ky city, Quang Nam province from August 2023 to February 2024 with the goal of contributing to eliminating discrimination and violence related to SOGIE in Tam Ky city. The specific objectives of the project include: (1) To raise awareness of students on Sexual orientation, gender identity, gender expression (SOGIE) and Gender-based violence (GBV); (2) To strengthen teachers' knowledge and skills to be able to provide support to LGBT students; and (3) To promote LGBT-supportive and inclusive school policies and practices.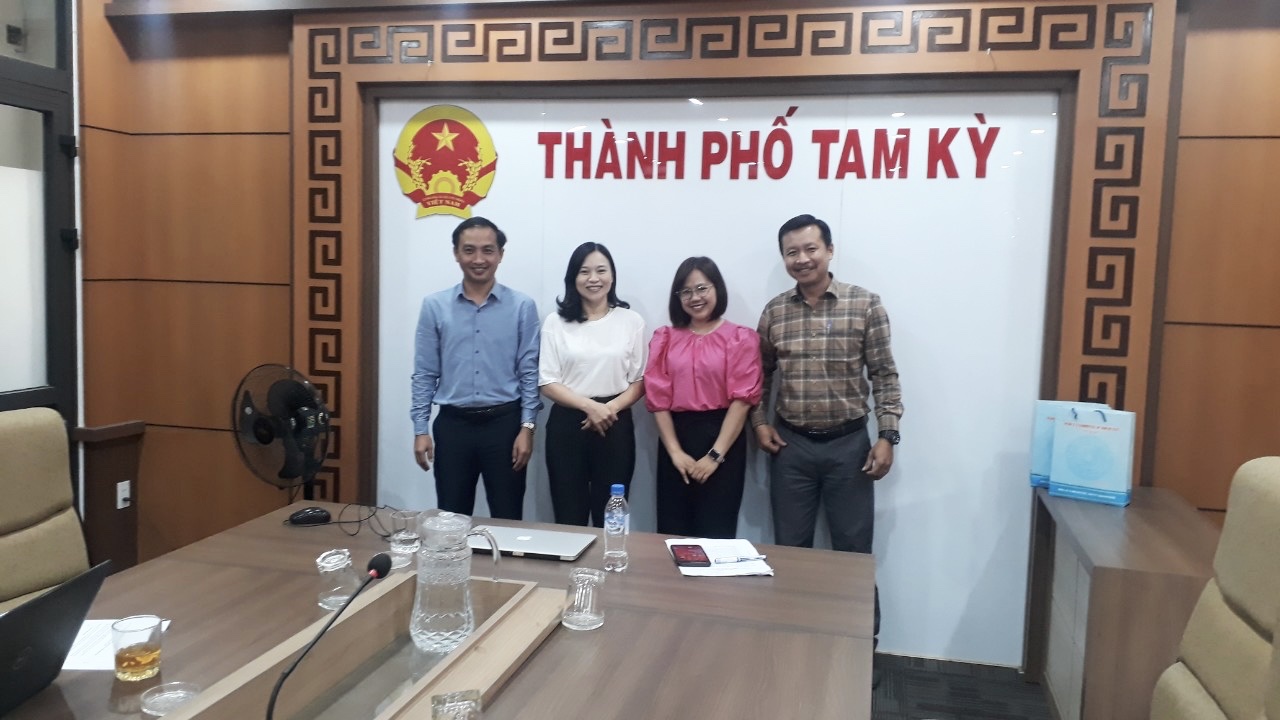 Representatives of the People's Committee of Tam Ky City and CRD in the meeting
CRD also met with the People's Committee of Tam Ky City, the Department of Education and Training, and the Department of Labor, Invalids and Social Affairs of Tam Ky City to discuss and agree on the cooperation among the stakeholders in the implementation of project activities. Accordingly, in the coming time, the project will implement awareness raising activities for teachers and students about SOGIE and GBV, support peer communication sessions, extra-curricular activities, seminars, and school dialogues on eliminating SOGIE-related discrimination and bullying in schools, and conduct stakeholder forum to share LGBT-friendly school best practices with a view to building a safe and inclusive school environment for LGBT students.