In 2019, Hương Nguyên commune, A Lưới district, Thừa Thiên Huế province recorded no case of deforestation. Hương Nguyên commune is located between the buffer zone and core zone of Saola Nature Reserve and the life is still a hard struggle. It used to be considered as a deforestation hotspot; so the record can be seen as "sweet fruit" thanks to the active participation in forest protection of local communities.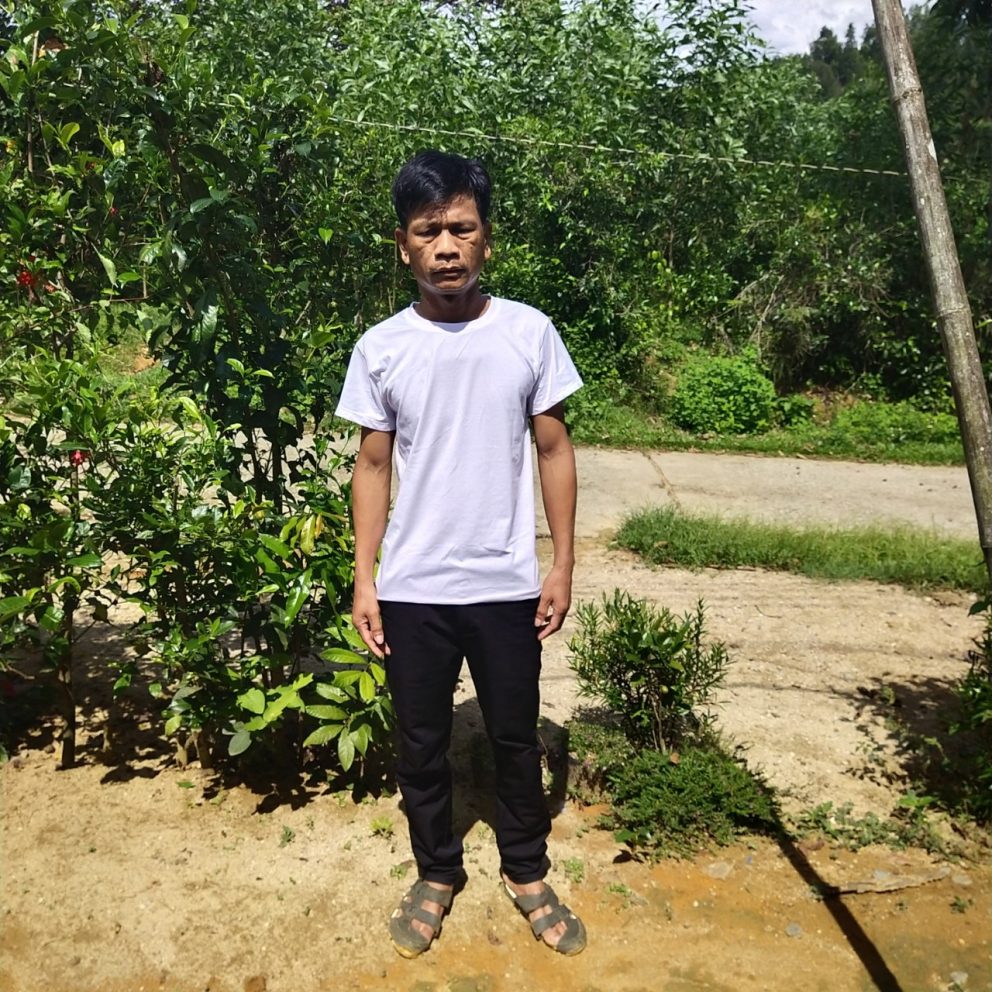 Depending on forest
Mr Trần Văn Phúc, a 37 year-old man who lives in A Rí hamlet, Hương Nguyên commune as well as other people in the village has been growing up thanks to the forest. Since he was a kid, he has acknowledged that his family and other local people have been benefited from the forests such as honey, rattan, bamboo and wild leaves to make conical hats, etc…
Phúc still keeps memories of the trips when he followed his father and other men in the village to the forest. He said "In the old days, my father used to dig roots to take rattan stems or use fire during honey collection that may cause forest fires. Relying on forest to earn living is dangerous but it is the only choice. Gradually, we consider the danger as normal"
The life of Phúc and his wife was hard due to his unstable jobs. He also went to the forest to collect forest products to sell. The income was not much but they were struggling day by day to support their children.
In April 2018, the project Strengthening Capacity on Forest Resources and Biodiversity Conservation in Association with Sustainable Livelihood Development for ethnic minorities living near the Saola Nature Reserve was sponsored by the GEF Small Grants Programme of the United Nations Development Program in Vietnam (SGP GEF – UNDP). The project was implemented by Ho Chi Minh Communist Youth Union of A Lưới district that has been communicating forest resource protection to local people like Phúc. Since then, he gradually changed his way of thinking and his behavior toward forests.
Local people actively participated in forest management and protection 
The network of sustainable forest management and protection and biodiversity conservation (Network) was established by the People's Committee of Hương Nguyên commune in accordance with Decision No. 41 / QD-UBND dated September 10, 2018 thanks to the project's support and technical assistance of CRD. The network of 22 households and one community includes 44 members that have been allocated forest lands in Hương Nguyên commune and operates in accordance with their own regulations.
Since participating in the network, Phúc and other households regularly conduct forest patrol from 2-3 times per month. He proudly said "In a patrol under CRD's instruction, we happened to see a group of people who were attempting to chop down a worthy mature chestnut tree, we stopped them and explained the reason so that they understand. We also informed the forest ranger and commune officers to successfully prevent them in case they intend to come back with their intension". Phúc becomes proficient in using forestry management software on mobile phone that helps him conduct forest patrol easier.
Besides, Phúc was provided trainings which equipped him with essential skills and techniques in forest management and protection and biodiversity conservation. He was willing to share the right methods to exploit non-timber forest products such as rattan and honey, etc…so that forest resources cannot be depleted and continue to grow.
Being aware that he is the "owner" of the forests, Phúc along with 22 households in the network raised funds to improve the village livelihoods from the annual payment for forest environmental services. In addition, each person voluntarily contributed VND 1 million to invest in production development and reduce pressure on forests. As the proverb ""Together we can change the world", 22 households together made up a total investment of VND 22 million.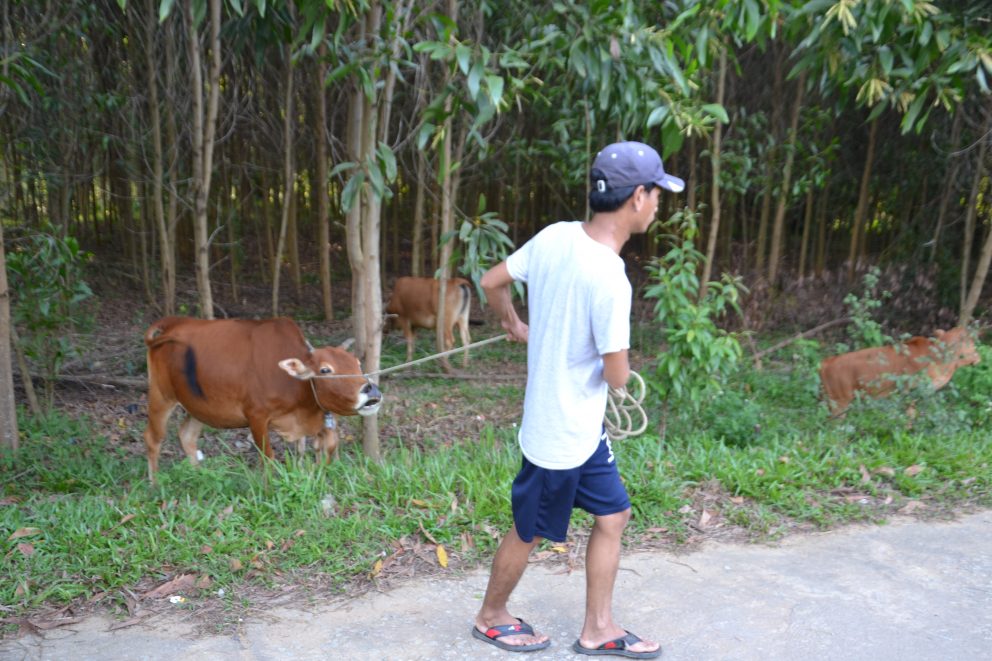 CRD experts have given instruction on how to operate, manage and use the fund for the right purposes. Phuc was able to borrow money at low interest rate of 0.5% per month from this special fund and the project's livelihood development fund to raise semi-intensive cow. Up to now, the cow of his family has produced two calves worth VND 26-30 million.
"We voluntarily contributed our own money to improve livelihoods and raise cows for better income so the pressure on forest has been gradually reduced. Our active participation in fund raising has changed our mind about relying on outside support. We all know that protecting forest is protecting our life" said Phúc.
Not only Phúc but also other network members have been successful in connecting hamlet communities/ groups of forest management households in forest protection patrols, information sharing, and building awareness for people.
The network has organized and maintained regular meetings (once a month). In addition to the issues of sustainable forest management and biodiversity conservation, the network also discusses related issues such as livelihood development and production techniques. etc… As a result, Hương Nguyên commune used to be one of hotspots in illegal exploitation of forest resources, but there was no record of this case in 2019 (according to the Socio-Economic Report of Hương Nguyên Commune in 2019).