On November 3, 2017, at Railway Hotel, Hue City, the Centre for Rural Development in Central Vietnam held a consultation workshop with the participation of related organizations in community investment supervision in order to finalize the handbook.
The handbook was developed with a view to instruct and specify the organization and implementation of community investment supervision of construction works, thereby contributing to promoting the roles and effective operation of the Community Investment Supervision Boards (CISB).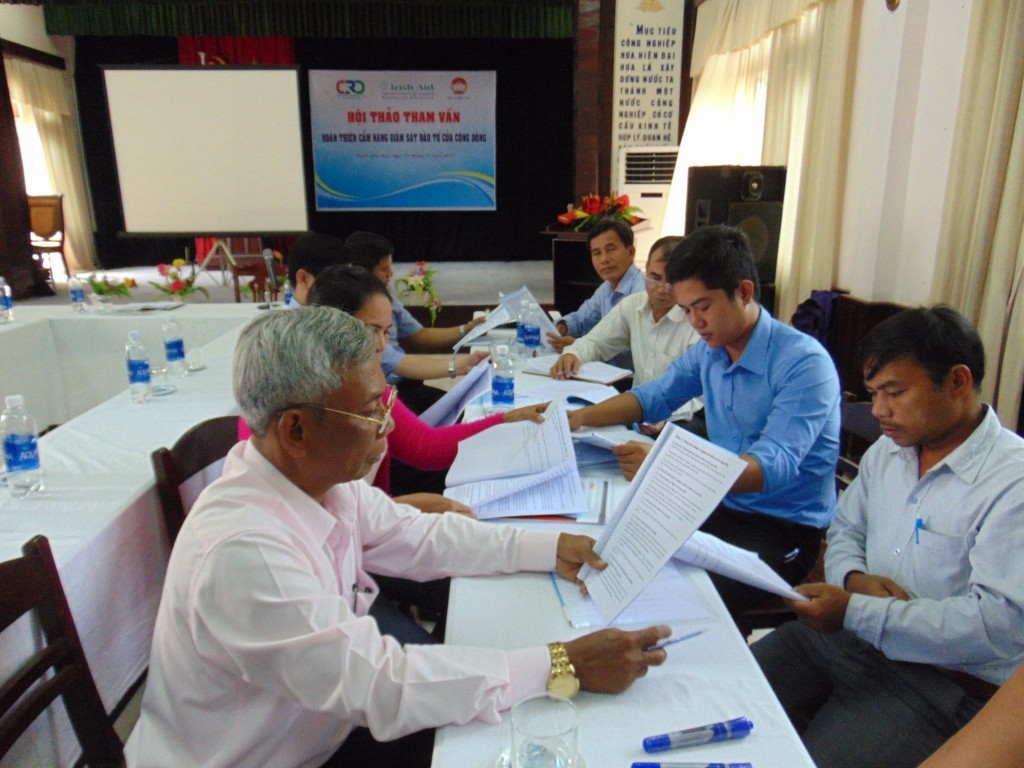 The workshop attracted 25 representatives including officials from Department of Planning and Investment (DPI), leaders of the People's Committee (PC) and Fatherland Front Committee (FFC) of Phong Dien and Nam Dong districts and the members of Community Investment Supervision Boards (CISBs) of Dien Hoa and Dien Huu communes.
Presiding over the workshop, Mr. Vo Chi Tien, Deputy Director of CRD, introduced the objective of the workshop, i.e. to collect comments from the stakeholders to finalize and make the handbook widely used.
Mr. Nguyen Ngoc Thinh, the head of editor board from DPI, gave a brief introduction about the draft handbook on community investment supervision in Thua Thien Hue Province.
The participants also listened to 2 reports on the application of the handbook in monitoring the construction of farm road traffic in Dien Hoa commune and C9 canals in Huong Huu commune. The reports have given the participants an overview of the handbook as well as the lessons learned to apply the community investment monitoring process.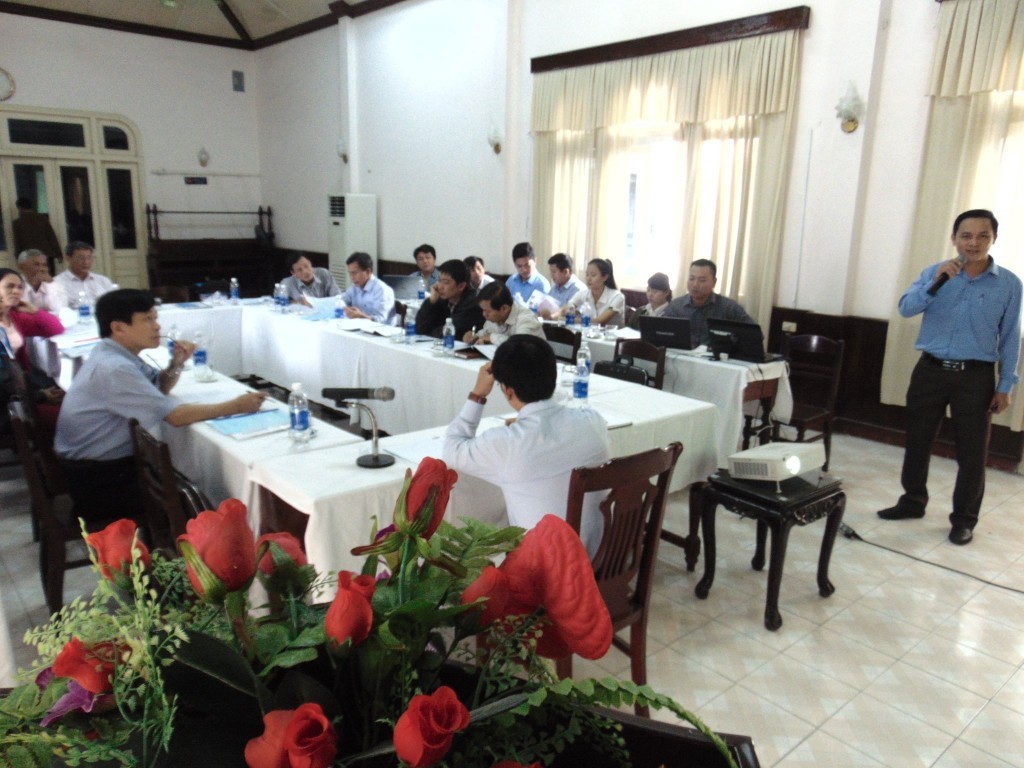 With the facilitation from CRD, after the reports, the participants enthusiastically involved in group discussion and delivered a number of quality comments, e.g. it is necessary to revise the master planning appendix for all the projects in the area and succession and to make plan for each specific project; or supervision information should be sent directly to the Vietnam Fatherland Front Committee instead of to other unauthorized agencies as before.
In his workshop closing speech, Mr. Vo Chi Tien stated that the handbook would be finalized basing on the precious feedback from the participants and from observations during the pilot application of the process. In the coming time, CRD will collaborate with other stakeholders to issue the handbook and organize a workshop to publish it widely.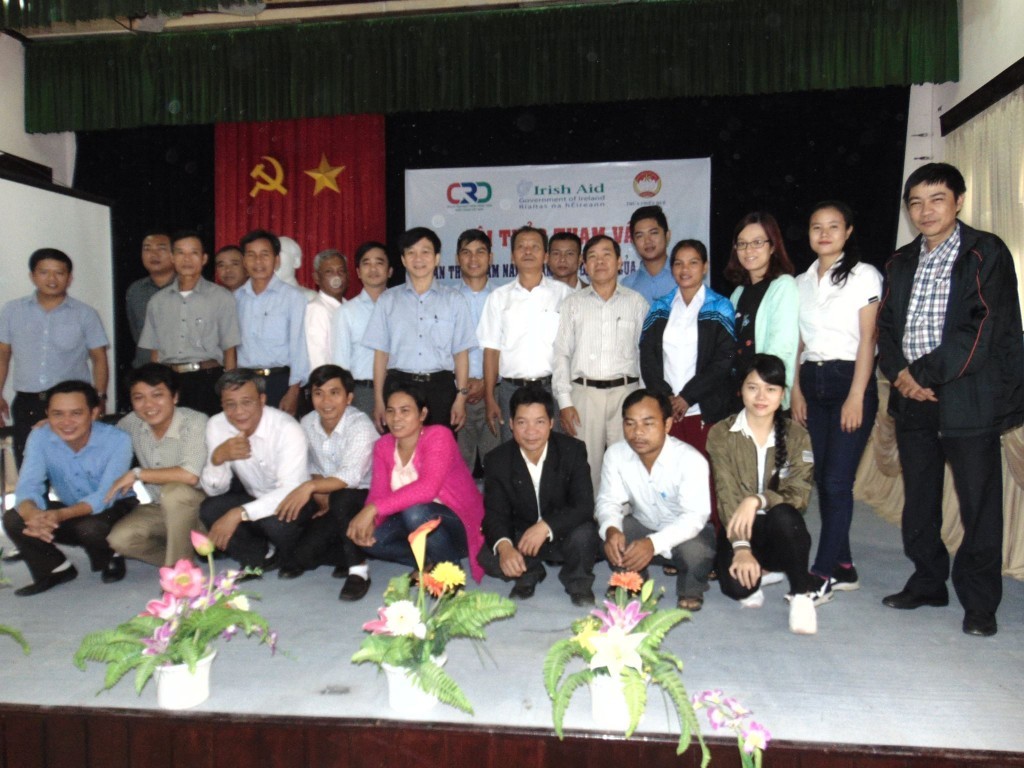 BH