On 20 March 2014, funded by Plan International, the Climate Change Network in Central Vietnam (CCN) held a workshop named "Building strategies and regulations for CCN" at Heritage Hotel in Hue city.
The workshop attracted over 30 participants from 20 different organizations active in climate change and disaster risk reduction and many other interested participants in Central Vietnam. Operated by Malteser International (MI), Greenviet Biodiversity Conservation Centre  (GreenViet) and Centre for Rural Development in Central Vietnam (CRD) – the 3 organizations belonging to Executive Board of the network, the workshop aimed at collecting comments for the operating regulations and five-year strategies for the period of 2014- 2019.
The participants enthusiastically took part in the workshop and delivered a lot of comments for the operating regulations and strategies of the network. Most of the content of the regulations prepared by the Executive Board were approved. However, regarding the admission of new members to the network, it was agreed that the network should extend its membership to the whole country instead of within the Central in order to to mobilize full participation of various elements. In addition, those who desired to join in CCN must fill in the CCN application form. The participants also agreed on the draft development strategy. However, it is suggested that the strategy have a specific roadmap for the next 5 years.
The cooperation basing on voluntary spirits, contributions and resources sharing among the members was a special trait of CCN, illustrated throughthe principles, contents and responsibilities of the members clearly stated in the operating regulations. Besides, strict regulations were adopted to ensure a consistent and well-organized network.
In the coming time, CCN will release its website whichwill be a forum to share information and experiences on climate change. Moreover, many capacity building activities  and information sharing on climate change and disaster risk reduction implemented by the network promised to have a positive contribution for communities in Central Vietnam. /.
Some pictures at the workshop: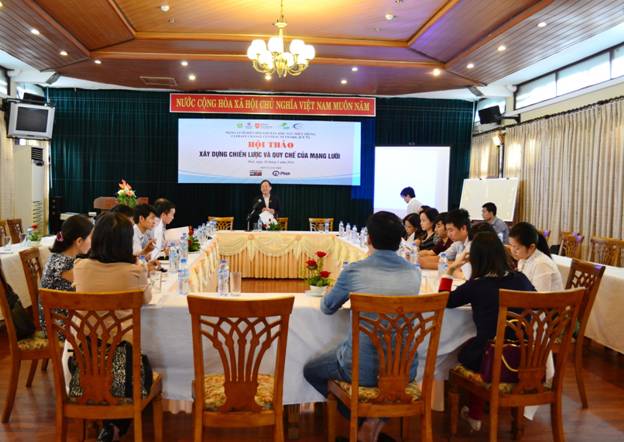 Assoc. Prof. Dr. Hoang Manh Quan – the representative of CRD delivered the opening speech of the workshop.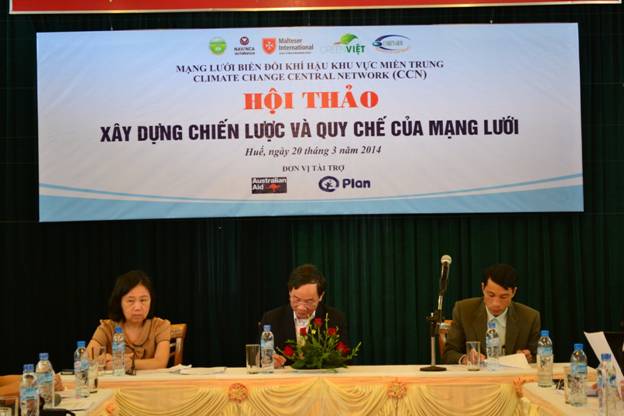 The Executive Committee of CCN in Central Vietnam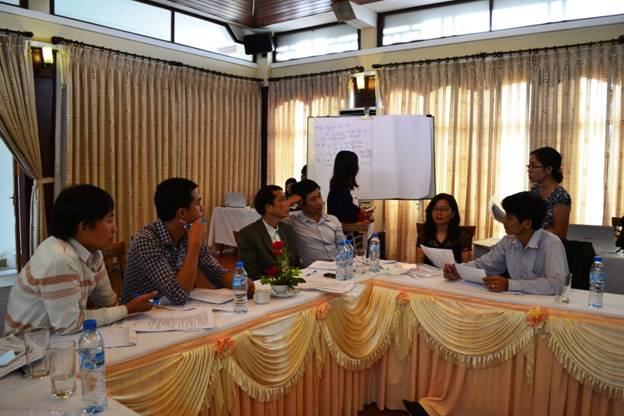 Picture 3: The participants discussed in groups on strategies and regulations at the workshop.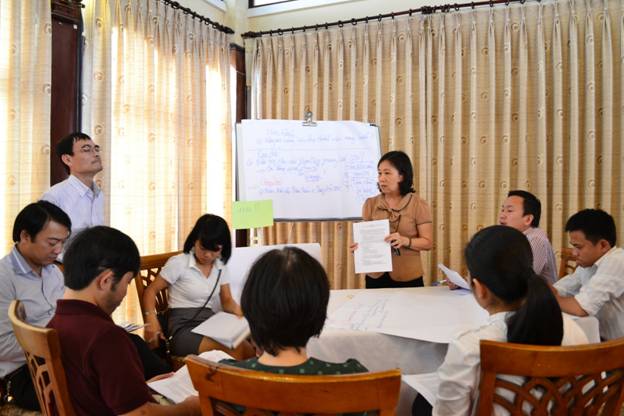 The participants discussed in groups.
Top of Form