On May 24th, Phong My Mushroom Trade & Production Co., Ltd held its official establishment ceremony in Phong My Commune (Phong Dien District, Thua Thien Hue Province).
Attending the event were the leaders of Phong My Commune People's Committee, the Centre for Rural Development in Central Vietnam (CRD), and the members of the enterprise.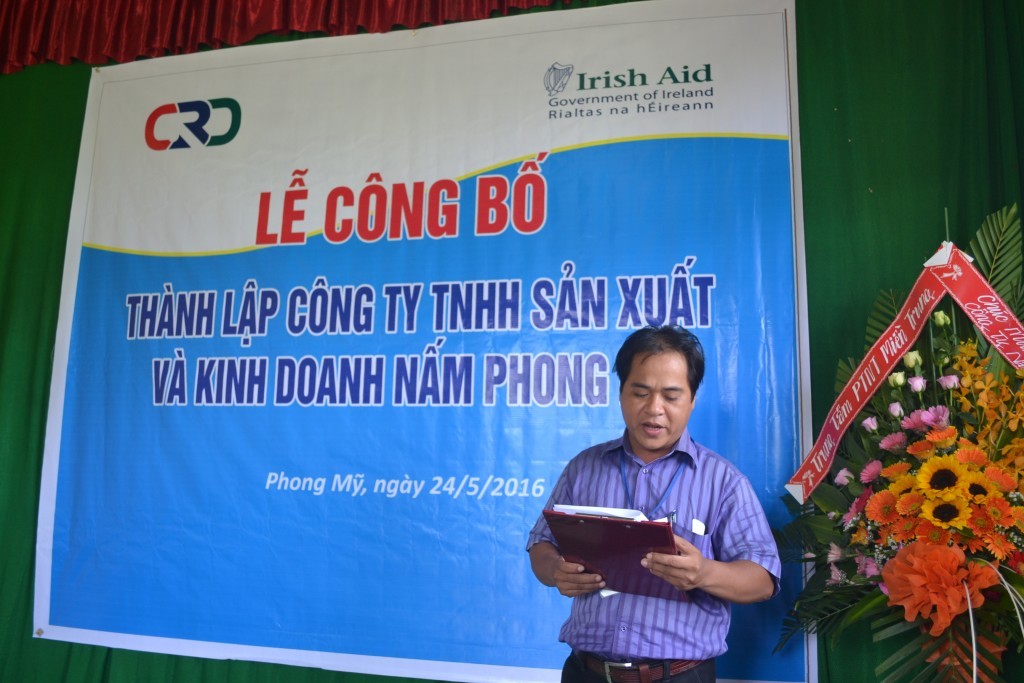 The opening speech at the ceremony
The enterprise is developed from a prestigious and qualified mushroom production facility for mine-affected people the majority of whom is women. The total authorized capital of the enterprise is 1.2 billion VND in which 90 percent was shared by its members. Mr. Do Dinh Khang was elected Director and Chairman of the board of members.
On this occasion, Mr. Do Dinh Khang announced the vision, mission, and operational objectives of the enterprise. Particularly, the enterprise aims at solving social issues such as employment stabilization for the disabled, reinvestment in social welfare activities, and trade of safe organic products for the sake of community health. On behalf of the enterprise, Mr. Do Dinh Khang committed to develop the enterprise with the spirit of a social enterprise.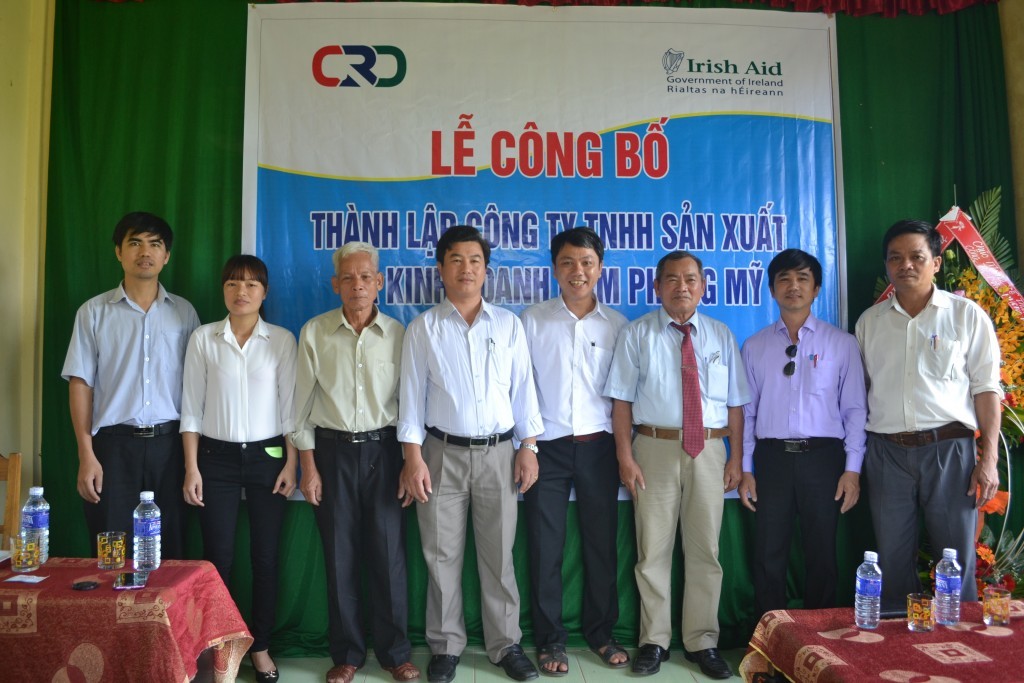 Board of managers of the company and  leaders of Phong My Commune
The reorganization of the mushroom production facility not only matched with the orientation of the Enterprise Year – 2016 but also motivated local labors to show their working abilities to integrate themselves into normal life.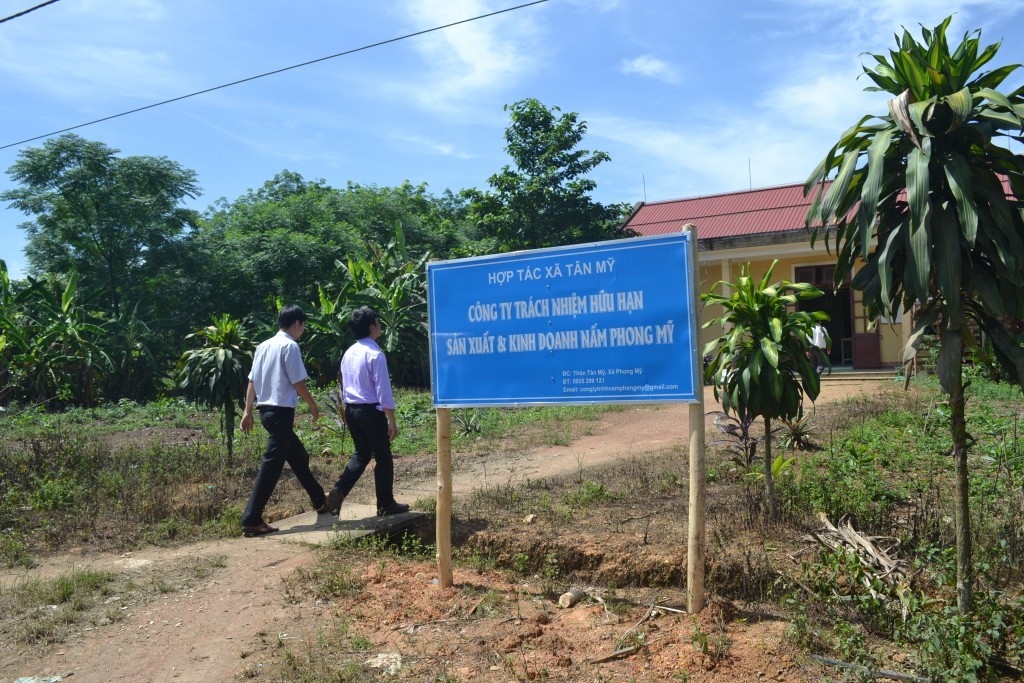 Phong My Mushroom Trade & Production Co., Ltd
Phong My Mushroom Trade & Production Co., Ltd has been the first enterprise to be supported to establish by CRD. The enterprise will provide stable employment and raise incomes for the less fortunate who are special owners of the enterprise.
The opportunity of employment stabilization and high incomes to the less fortunate
Cơ hội ổn định công việc, nâng cao thu nhấp cho người kém may mắn
Bảo Hòa